Parking: Parking will be available at the Buckingham Garage, located at 210 Bank Street with entrances on Bank Street, Cottage Street, and Field Street. Complimentary parking is also available at the Courtyard by Marriott. There will be no on-street parking on Bank Street.
Location: The Toast at Post (cocktail hour) will be held from 6:00 – 7:15 PM at the Post University Downtown Campus, located at 140 Bank Street in Waterbury. The Awards Ceremony and Dinner will be held from 7:30 – 10:00 PM at the Courtyard by Marriott, located at 63 Grand Street in Waterbury.
Seating: Limited seating will be available at the Toast at Post, with seating for all participants available at the Awards Ceremony and Dinner.
Dress Code: Cocktail attire is encouraged for this event.
Weather: The event will be held according to plan rain or shine.
The Annual Brass Button Award recognizes outstanding contributions by individuals to the greater Waterbury area for their lifelong commitment to social and cultural enrichment. This year the Mattatuck Museum proudly honors Linda & Selim Noujaim.
Linda and Selim will be celebrated with a cocktail reception at Post University followed by an awards ceremony and dinner at the Courtyard Marriott on September 6.
Committee:
Nancy and Joel Becker
Susan Meek
Bridget Marie Noujaim
Jim O'Rourke
Dr. Steven Schneider
Vicki Whisenhant
Mary Rosengrant-Chiappalone
Sandy and Jack Senich
Cyndi Zoldy
Presenting Sponsor:
Silver Sponsors:
Bronze Sponsors: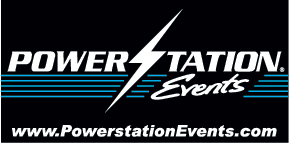 Sponsorship Opportunities and Program Ad Form
Questions? Contact Cyndi Tolosa, Director of Development at x120 or cyndi@mattmuseum.org.
Purchase Your Ticket or Table Now