The newly renovated Mattatuck Museum presents beautifully upgraded spaces and an outdoor rooftop terrace. Equipped with updated amenities and brand new rooms, this gorgeous venue is the perfect destination for your wedding, special event, celebration, or corporate meeting. Let our unique site – with picturesque art galleries and a rooftop terrace overlooking Waterbury's historic Green – make your occasion an event to remember.
---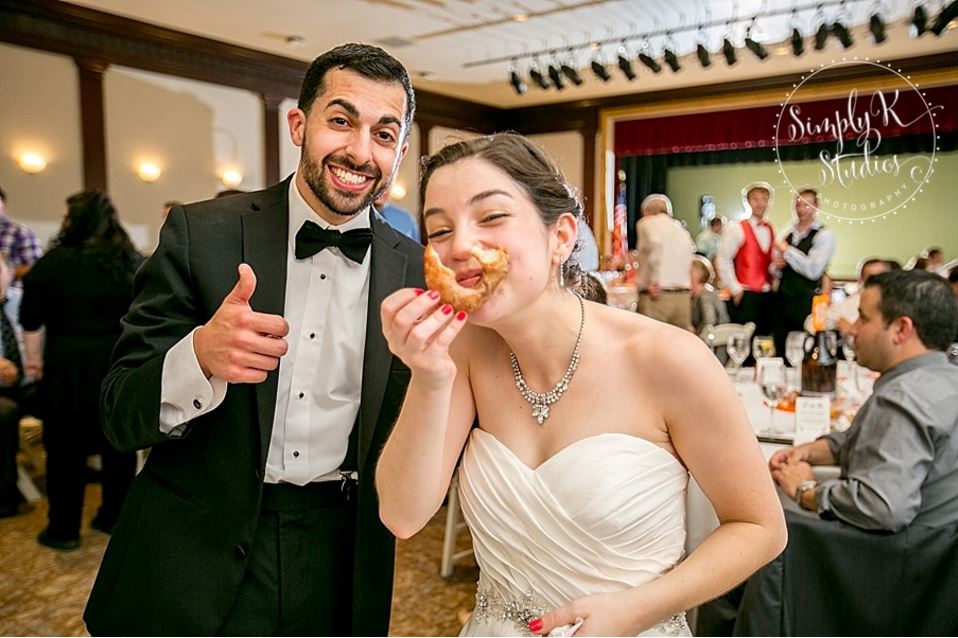 ---
Celebrate at the Mattatuck Museum
THE HEIGHT OF ELEGANCE
The beauty of the galleries, the intimacy of the rooftop terrace – no matter where you choose to stage your special day, the Mattatuck Museum provides the ideal setting to take your special occasion to new heights.
The Performing Arts Center
Banquet: 180 | Reception: 200 | Ceremony: 180
Step off the elevator and be treated to beautiful views of Waterbury's historic Downtown Green. Located on the 3rd floor, this spacious room features a brand-new sophisticated sound and AV system and historic charm in a theatrical setting of rich mahogany paneling and neutral wall colors to adapt to any décor.
The Foyer
Cocktail Reception: 180
Located on the Museum's main floor, the Foyer offers a versatile space featuring
large windows looking out onto the Waterbury Green, new polished concrete floors, and upgraded sound system. This large multi-purpose lobby space will provide the perfect setting for cocktail
hour or a small reception.
The Rooftop Terrace
Banquet: 150 | Reception: 180 | Ceremony: 150
Bring the celebration outside to the terrace overlooking Waterbury's historic Downtown Green. Whether it be a wedding ceremony, mingling during cocktails, or dinner as the sun sets, the terrace offers a unique outdoor space with a modern ambiance of urban sophistication.
---
For questions or to request a walk-through, please email rentals@mattmuseum.org
or call (203) 753-0381 x135