The Max R. Traurig Library and Archive housed in the Mattatuck Museum collects extensively on Waterbury history, with a special focus on Connecticut history. This includes archival collections, books, photographs, broadsides, ephemera, maps, and city directories.
It is the local repository of records and ledgers of many of the city's past businesses, institutions and organizations. Archival collections document Waterbury industry in general, the brass industry, clock manufacturing, button business, and significant local figures.
The collection is searchable via the following sites. In-person research must be scheduled by appointment.
Featured Collection:
Chase Collegiate Records, 1865-2020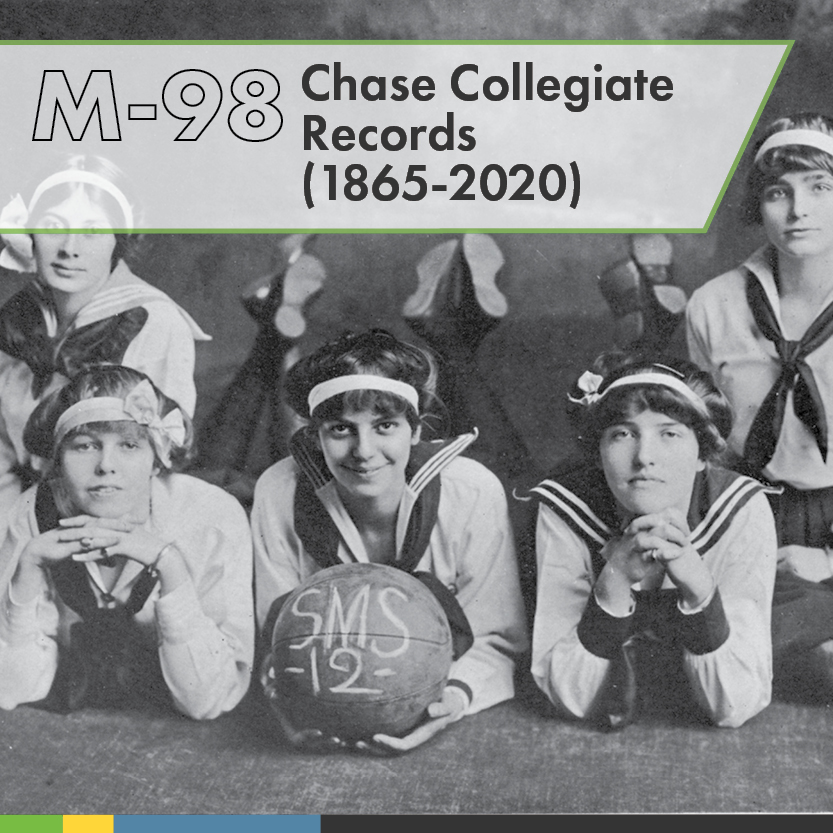 The Records of the Chase Collegiate School span from 1865-2020. Founded as an all-girls school in 1865, the Collegiate Institute for Young Ladies taught a complete education for women in Waterbury, CT. Reorganized in 1875 as Saint Margaret's School for Girls, the school continued its mission of educating young women. In 1912 McTernan's School for Boys was founded in Waterbury as an all-boys school by Charles McTernan and in 1973 the 2 schools merged to become a non-denominational co-ed school named Saint Margaret's-McTernan School. In 2005 the school was renamed Chase Collegiate School.
Featured Links:
Collegiate Institute for Young Ladies
Francine Accuosti
When the U.S Civil War ended and the Antebellum Era ended, the desire to not only prepare one's daughter for the traditional role of wife and mother, but to expand her view of the world and cultivate a more well-rounded education spread throughout the country. There was a push for women's education in general in the country with Vassar, Wellesley, and Smith colleges all being founded in between 1861 and 1871. With the founding of Girls inc. (Girls Club of America) in 1864 in Waterbury, the stage was set for the founding of The Collegiate Institute for Young Ladies to open on September 13, 1865 to educate young women as they did boys.
Waterbury Photographers in the late 1800s
Joseph Mumley

The Waterbury Photographic Society was an amateur photography club dedicated to the new photographic art. The objective of the society was to bring together those who enjoy photography and to explore and develop the new found art. The members were not always professional photographers, but consisted of amateurs, both hobbyists and art lovers. For much of the society's existence in the nineteenth century its president was Hiram Washington Hayden, a patron of the arts and the co-founder to Holmes, Booth, and Hayden.
Contact Information:
Archivist
Archive Questions
203.753.0381×119
Other Resources
The Silas Bronson Library: Collections of local history and genealogy
Contact the Reference Librarian: 203-754-8225
Waterbury City Hall: Land records
Town Clerk's Office: 203-574-6806
The Republican-American: Newspaper, photograph and print archives
Contact the Librarian: 203-774-3636 x 1497
Marriage, Birth, Death records: Holdings back to 1886
Office of Vital Statistics: 203-574-6800
Articles
Part IV: Our Boys – Letters Home by Michael DeGirolamo Jr., Republican-American, April 19, 2017