Yves Tanguy (1900-1955) and Kay Sage (1898-1963)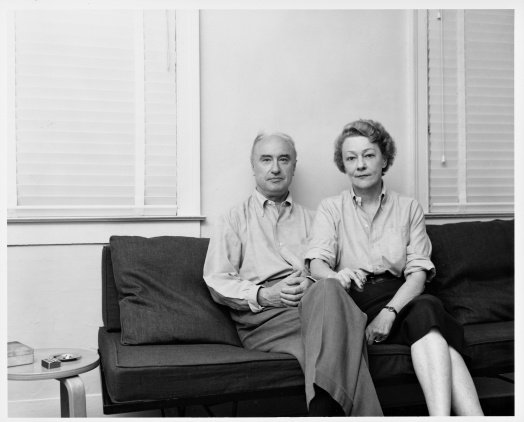 Born in Paris at the turn of the century, Yves Tanguy came to the United States in 1939, married New York-born painter Kay Sage and became an American citizen. Beginning in 1941 the couple made their home in Woodbury where Tanguy, described as a do-it-yourself-fan, built a stone terrace and transformed a barn into a studio. Their house would be, as poet Nicolas Calas described to scholar Stephen Robeson Miller, "a pivotal center of the European art emigration of the early 1940s." (Kay Sage and Yves Tanguy in 1954)
Like many other artists, Tanguy was an enthusiastic collector. He and Sage acquired the work of their friends and colleagues in Europe and the United States. Kay Sage was a supporter of the Mattatuck Museum and at the time of her death some of that collection, both art and archives, came to the Museum as a gift of the Kay Sage Estate in 1965. It is a reflection of the artistic circle Tanguy and Sage attracted to them and includes art and materials produced by their artist friends including Alexander Calder, Marcel Duchamp and Hans Richter among them.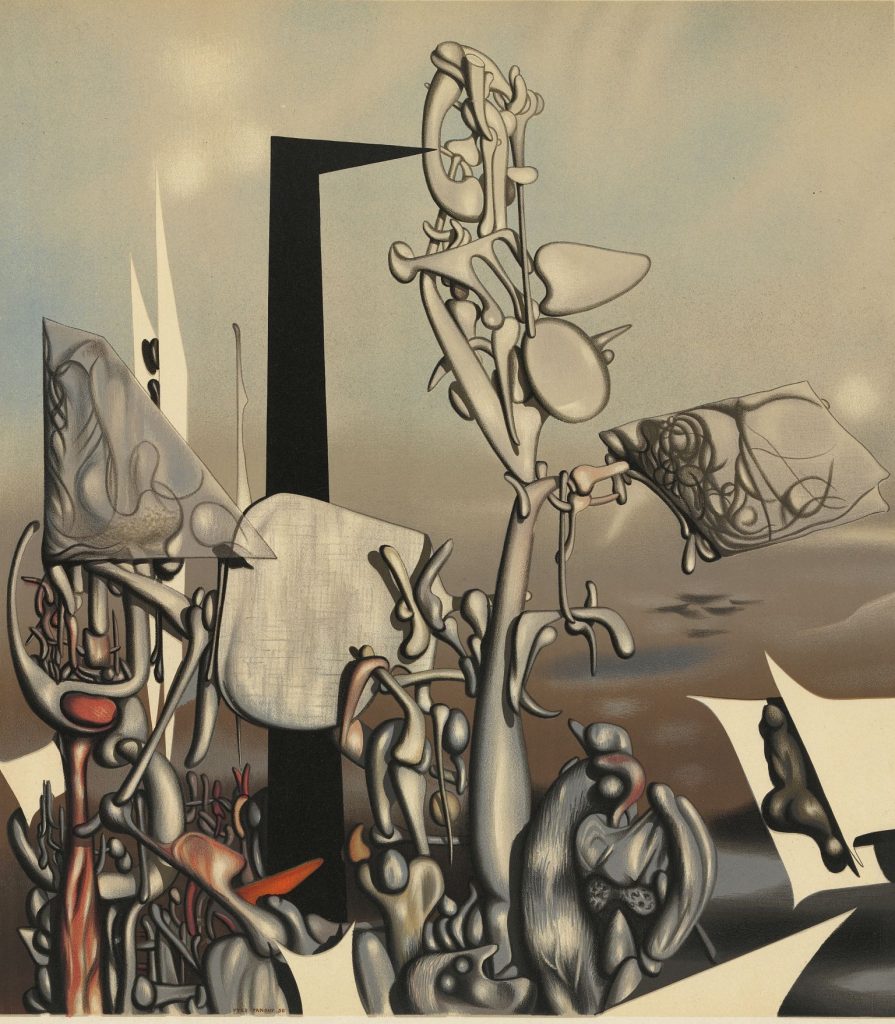 Art critics described Tanguy as a profound craftsman and in James Thrall Soby's account, a painter whose art has qualities of "light, surface, tone, and balance which stem from ancient pictorial traditions which sustain our interest long after we have taken his subject matter for granted." The large scale color lithograph, Mars (1950), demonstrates Tanguy's pictorial language that is comprised on precisely defined forms in a purely imaginary landscape, humor, and dexterity. Combining drawing and illusion, these constructions embody the surrealist love of games and absurdity.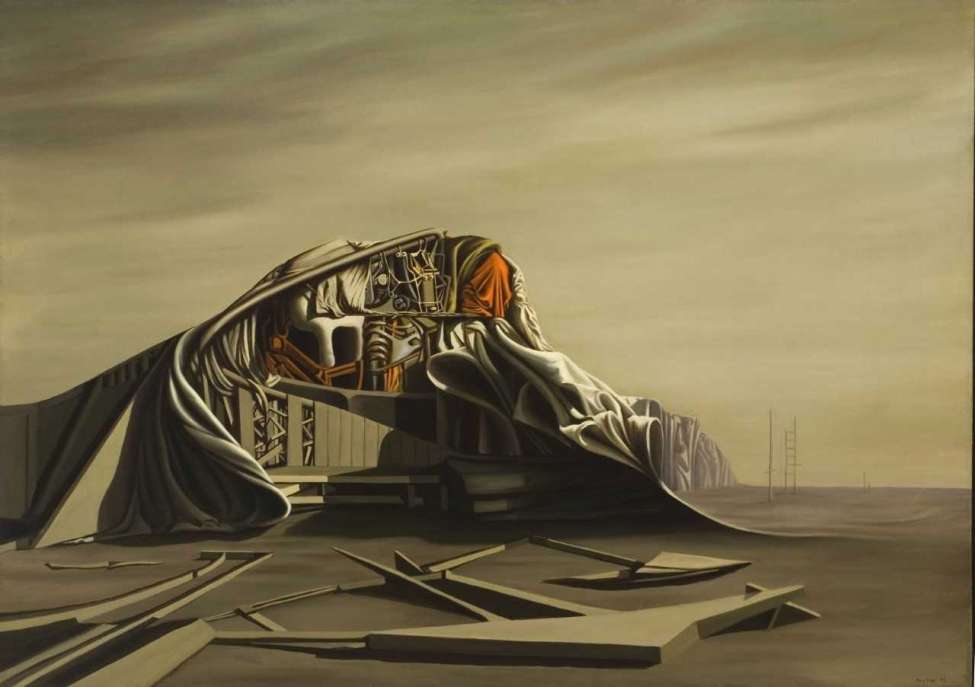 The Museum has the largest holdings of Kay Sage art and ephemera of any other institution including paintings, works on paper, collages and mixed-media constructions. The collection is a valuable foundation for scholars and is the source for exhibitions of Sage's art. Sage was one of the earliest American artists to integrate Surrealism into her artistic practice. Her legacy as a woman surrealist with a unique idiom and beautiful technique has recently been given critical recognition.
Paintings from The MATT have traveled to Los Angeles; Giverny, France; Malaga, Spain; and Cologne, Germany. A group of 12 Sage drawings is currently on view at Boston's Museum of Fine Arts as part of their Women Take the Floor exhibition of 20th-century women artists. As well, two of her works are currently in an exhibition in Frankfurt, Germany that will travel to Denmark later this year. Among them, The Instant (1949), an iconic work that demonstrates her personal imagery: walls, latticework scaffolding, and drapery.
Sage and Tanguy were married to each other for 15 years and were inseparable, yet their differences of vision and technique are apparent – Sage, particularly, has been credited with contributing the most geometrically oriented imagery to the style. Together, they encouraged each other.
Lesson Plan and Activities
Lesson Plan: Grades 3 to 6
Activity: Collage
Activity: Drawing
Activity: Poetry
Other Resources
History of Surrealism: Khan Academy – Surrealism, An Introduction
Surrealism for Kids: Tate Kids "What is Surrealism"
Surrealism for Adults: Museum of Modern Art – Surrealism
More on Kay Sage Kay Sage, Catalogue Raisonné